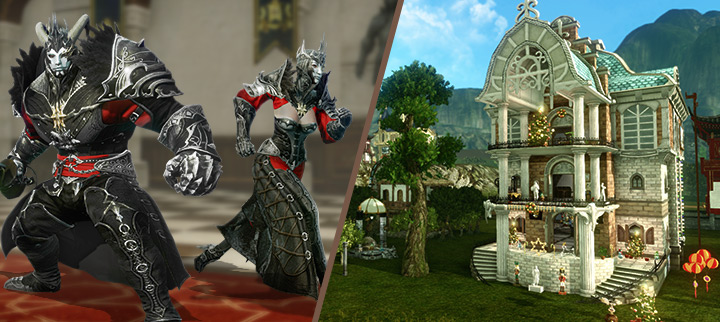 Start the new year off right with the sinister new Eclipse Knight costume and over 15 "buy one, get one" deals!
Eclipse Knight Crate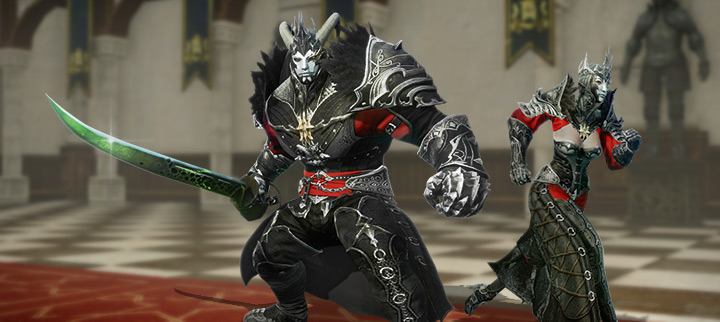 The Eclipse Knight Crate (450 credits) can possibly include the following items:
Common Drops:

Lucky Quicksilver Tonic
Honor Boost Tonic
Vocation Expertise Tonic

Uncommon Drops:

Healing Grimoire
Meditation Grimoire
Greedy Grimoire
Clear Synthium Shard
Combat Scroll: Attack
Synthium Soap

Rare Drops:

Bound Hereafter Stone
Auction Mannequin
Expansion Scroll
Specialization Snowflake
Secret Lunatear: Fire, Gale, Earth, Wave, Life
Lucid Synthium Shard
Multi-Wagon Upgrade Ticket
Majestic Tree
Mining Drill
Salon Certificate
Crest Trade Pack Storage
Special Pirate Plushie Trove
Language Proficiency Spellbook
Aurora Storage Chest
Indomitable Lunafrost: Hostility, Tracker, Transcendent, Love
Distorted Lunafrost: Hostility, Tracker, Transcendent, Love
Eclipse Knight Costume

Very Rare Drops:

Prime Armor Temper
Prime Weapon Temper
Radiant Synthium Shard
Wrapped Serendipity Stone
Resplendent Armor Temper
Resplendent Weapon Temper
New Year's Buy-One-Get-One Sale
To celebrate the new year, we're bringing you a ton of savings with special buy-one-get-one deals and reduced prices from January 11th through the 18th!
Expansion Scroll
Character Slot Scroll
Family Growth Ticket
Family Name Change Ticket
Guild Name Change Ticket
Proficiency Decrease Certificate
Skillsaver Pendant
Migration Scale
Migration Scalpel
Auction License
Salon Certificate
Gender Swap Certificate
Tax Certificate
Building Management Title
Decor Limit Increase
Mining Drill
Majestic Tree
Happy New Year!
– The ArcheAge Team